With the universal search bar, you can search directly without switching tabs. How does it work?
Go to Upscale > use Cmd + K for Mac / Ctrl + K for Windows
You can even click on the search icon
Type your query and get what you need instantly!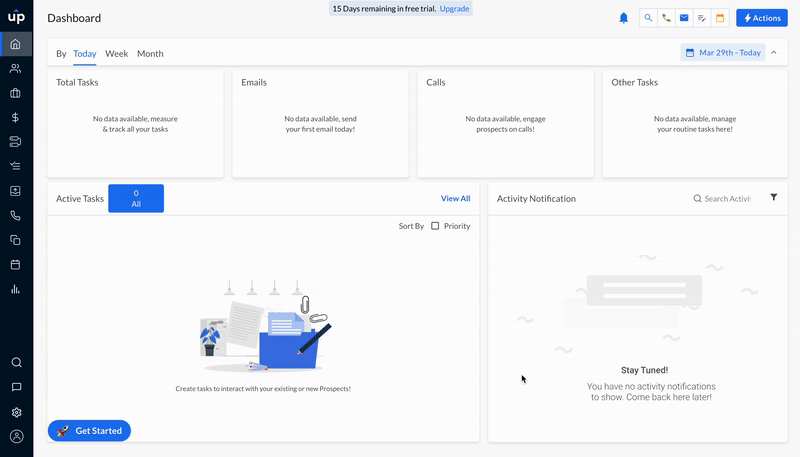 You can search your Upscale data with multiple data fields, including:
Prospects: Name, Email Address, Organization
Accounts: Account Name, Domain
Opportunity: Opportunity Name, Amount
Sequences: Sequence Name
Note: Admins can search for all user activities, whereas others can search only for their activity and data.
You can also go to any Settings through a simple search.