Email alias helps maintain your domain health by sending and receiving emails from a forwarding email address. It works as a nickname for your email address.
For example, you may have multiple roles in your company. Instead of switching between multiple mailboxes, you can create multiple aliases. Say your primary email address is arnold@xyz.com. You can create an email alias for marketing@xyz.com, sales@xyz.com, and growth@xyz.com. Emails sent to either email address will reach your inbox.
Steps to Create Email Alias in Gmail
Log into Gmail > Settings
Select Accounts > Add another email address
Enter your email alias address
You can add a Reply-To Address (Optional)
Click on Next Step
Complete the verification to Save the email alias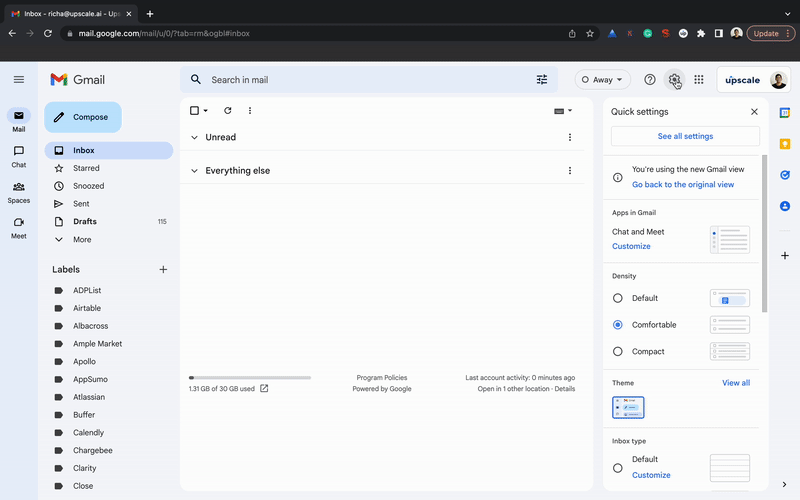 Note:
Please enter a verified Email Alias to avoid sending emails via your primary email address. Also, ensure you warm up your email alias address to avoid landing in the SPAM folder.
Related Articles