If you want to change the stage of your prospect, then follow these simple steps:
Go to the Prospects section.
Select all the prospect(s) from the list that you want to change the stage of.
Click on the Update icon.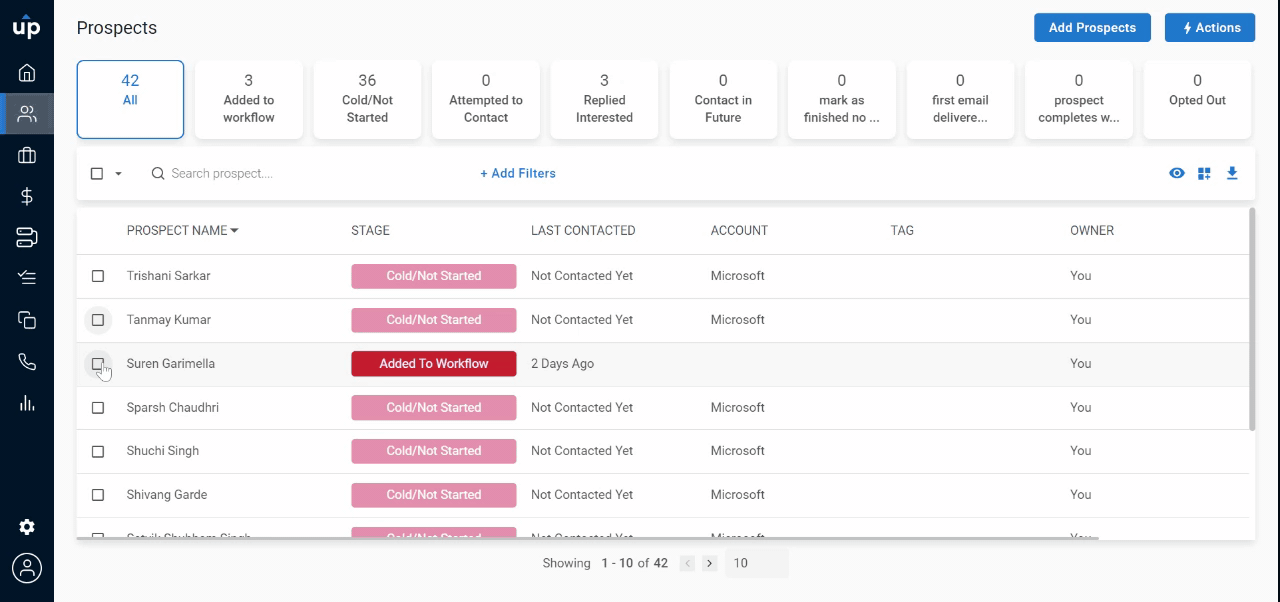 Choose the Stage option in Field to update.
Select the stage you want to move the prospect to.
Click on Update and confirm your action.
Voila! The stages of the prospect have been updated. You can also update the prospect stage for an individual prospect by going to the prospect's profile view.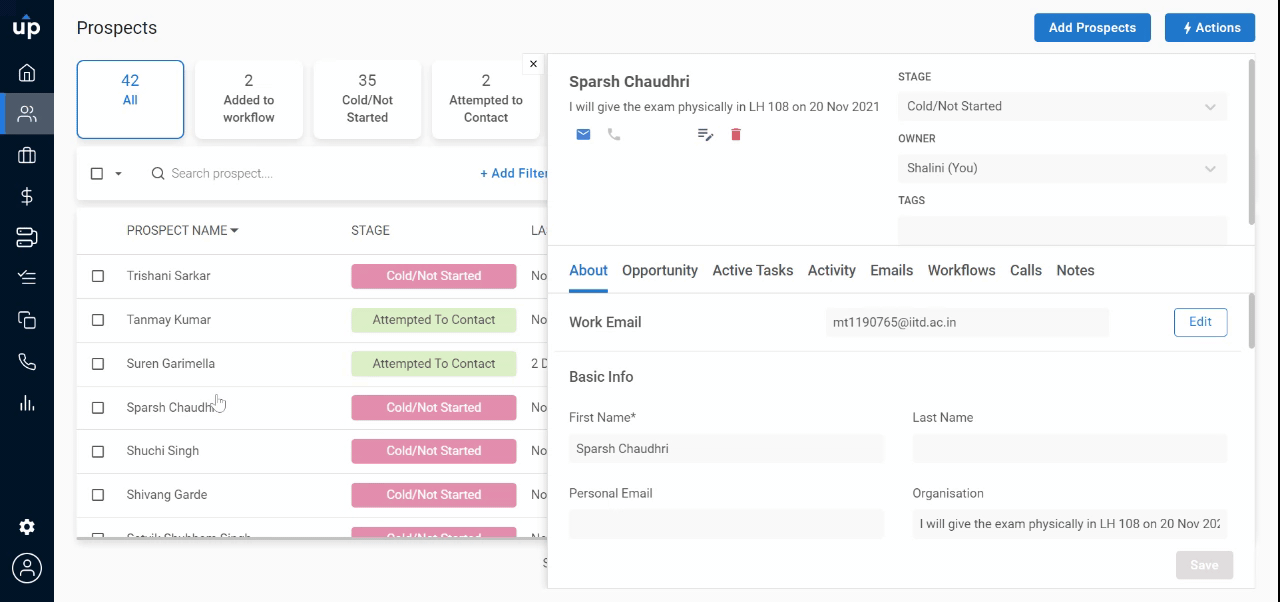 Related Articles