Here's how you delete a particular prospect from an account:
Go to the Accounts section.
Click on the name of the account from which the prospect has to be deleted.
Go to the Prospects tab.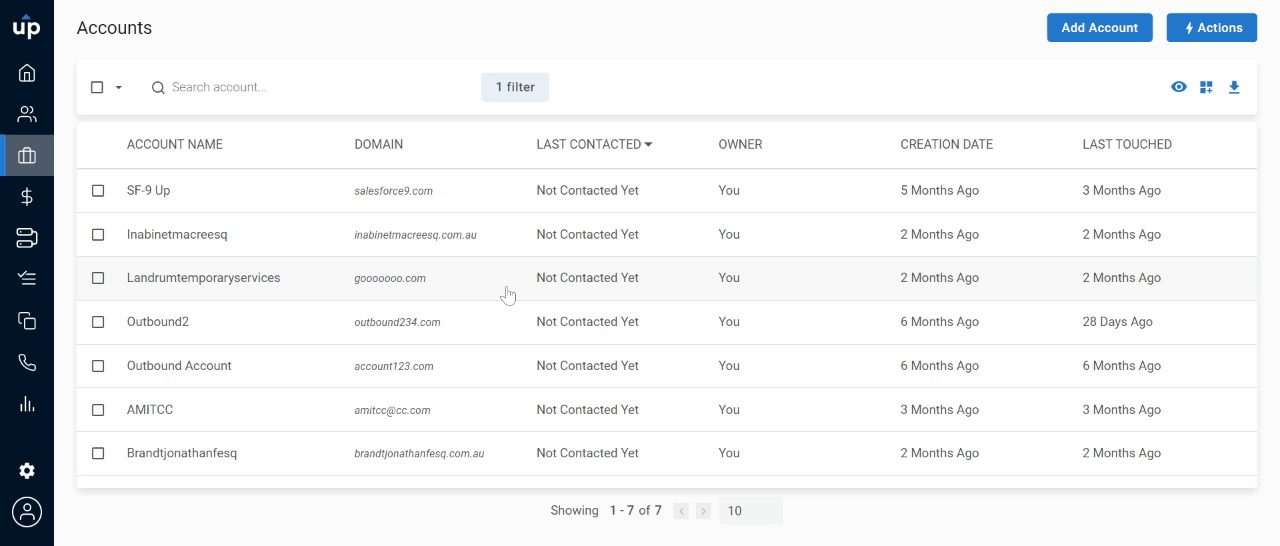 Hover over the name of the prospect to be deleted.
Click on the Delete icon that appears.
Related Articles