If you want to change the ownership of a particular prospect, then you can use the transfer prospect ownership option in prospects.
Follow these simple steps:
Go to a Prospects section
Select all the prospect(s) from the list that you want to change the stage of
Click on the Update icon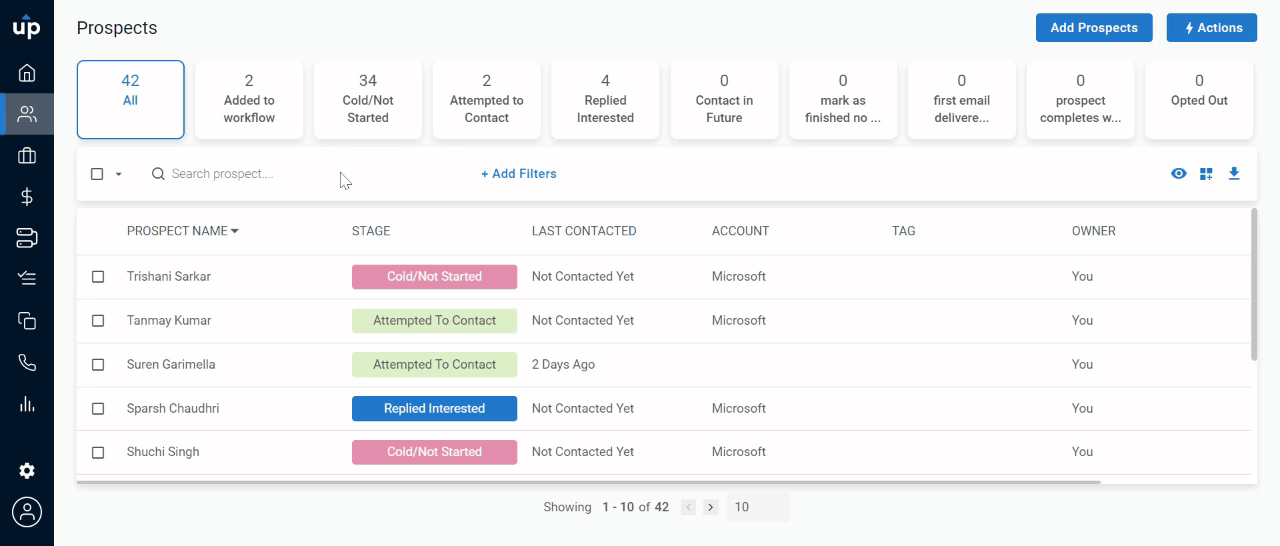 Choose the Owner option from the drop-down list
Select the name of the owner you want to transfer ownership to
Confirm your action by clicking on the Update button
Voila! Prospect's ownership has been transferred. You can also update the prospect's owner for an individual prospect by going to the prospect's profile view.
Quick Notes:
Transferring a prospect's ownership will not transfer the ownership of its task, the sequences assigned, or the related accounts and opportunities.
If you wish to transfer ownership to another user, you can use the lock feature in Settings > Users.
Related Articles