Dialer credits allow you to make calls and purchase numbers on Upscale. Here's how you can add Dialer Credits to Upscale.
Note: Only an Admin can add dialer credits.
Go to Settings > User > Billing > Credits
Click on Add Credit
Note: You need to maintain a minimum balance of $5 to use the dialer.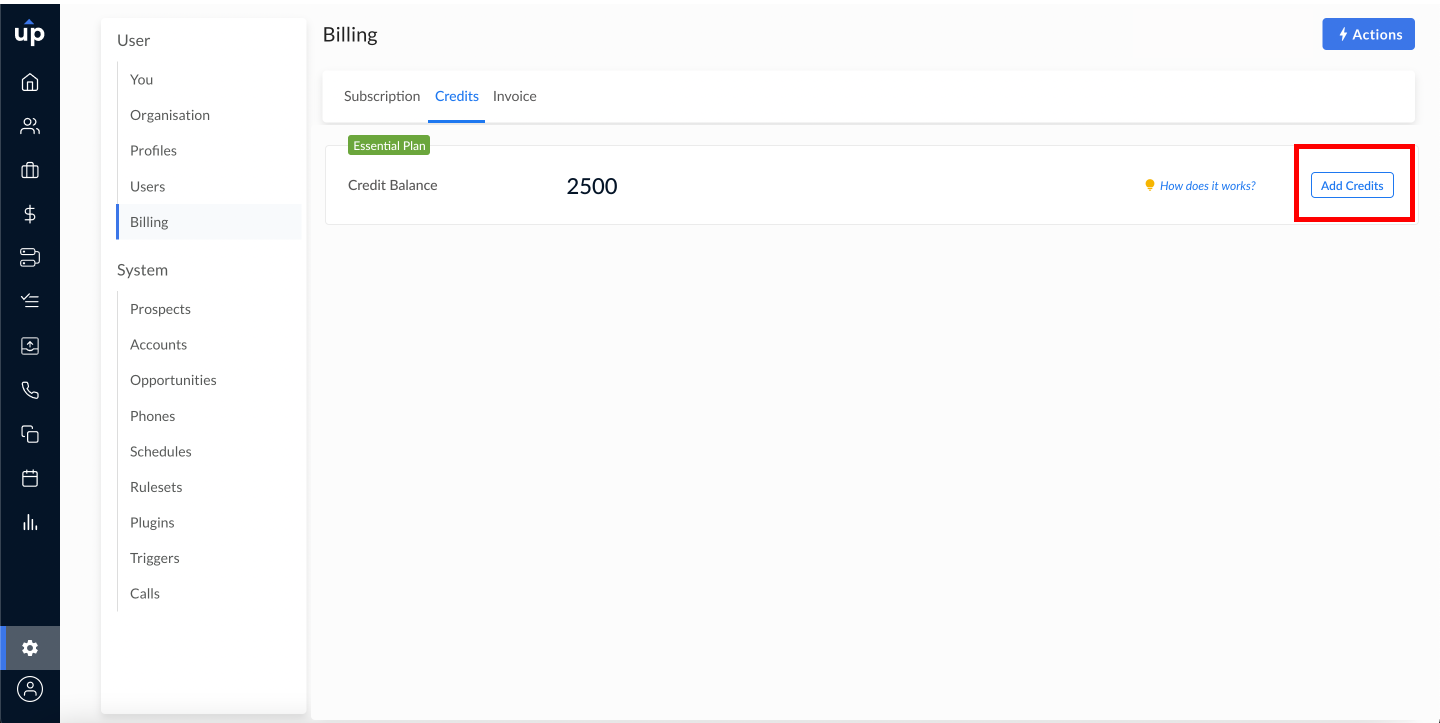 Select the amount you want to add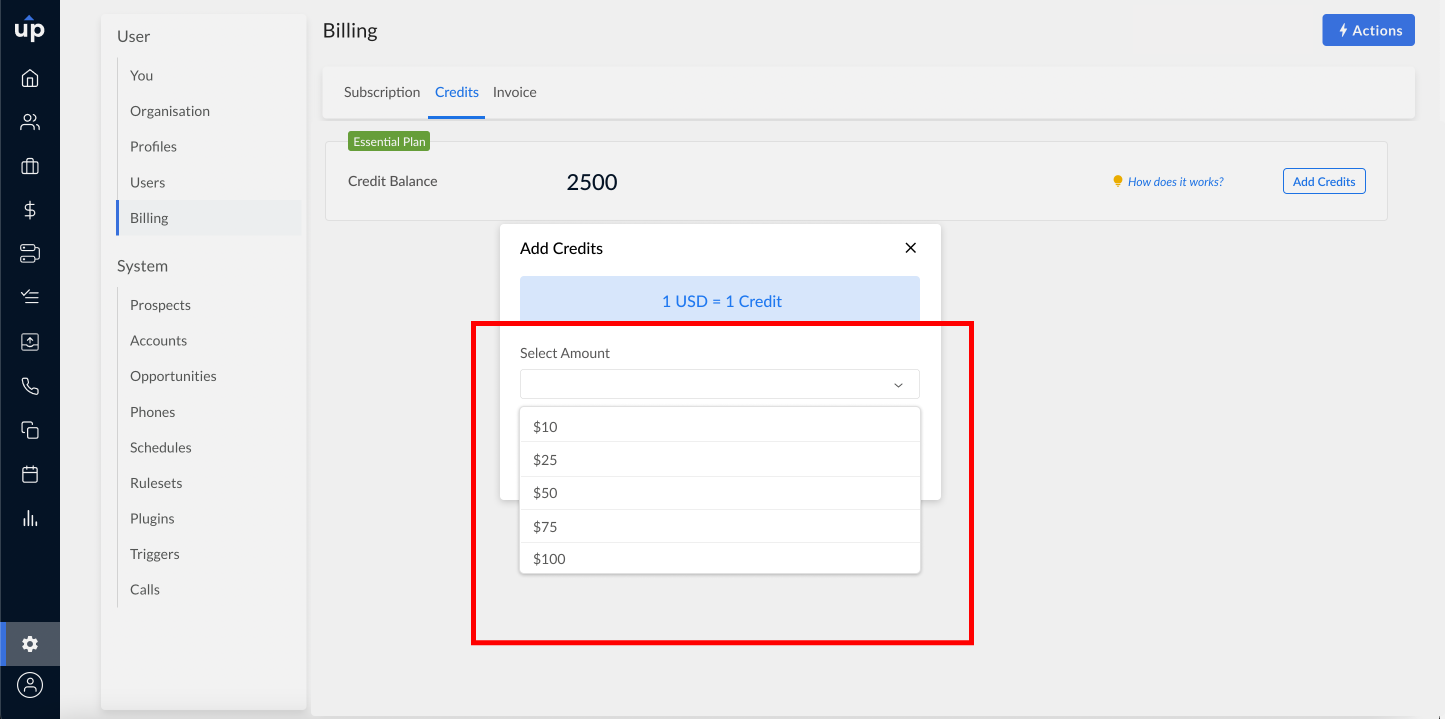 Note: The minimum amount to add as dialer credits is $10.
Once you've selected the amount, click on Buy Credits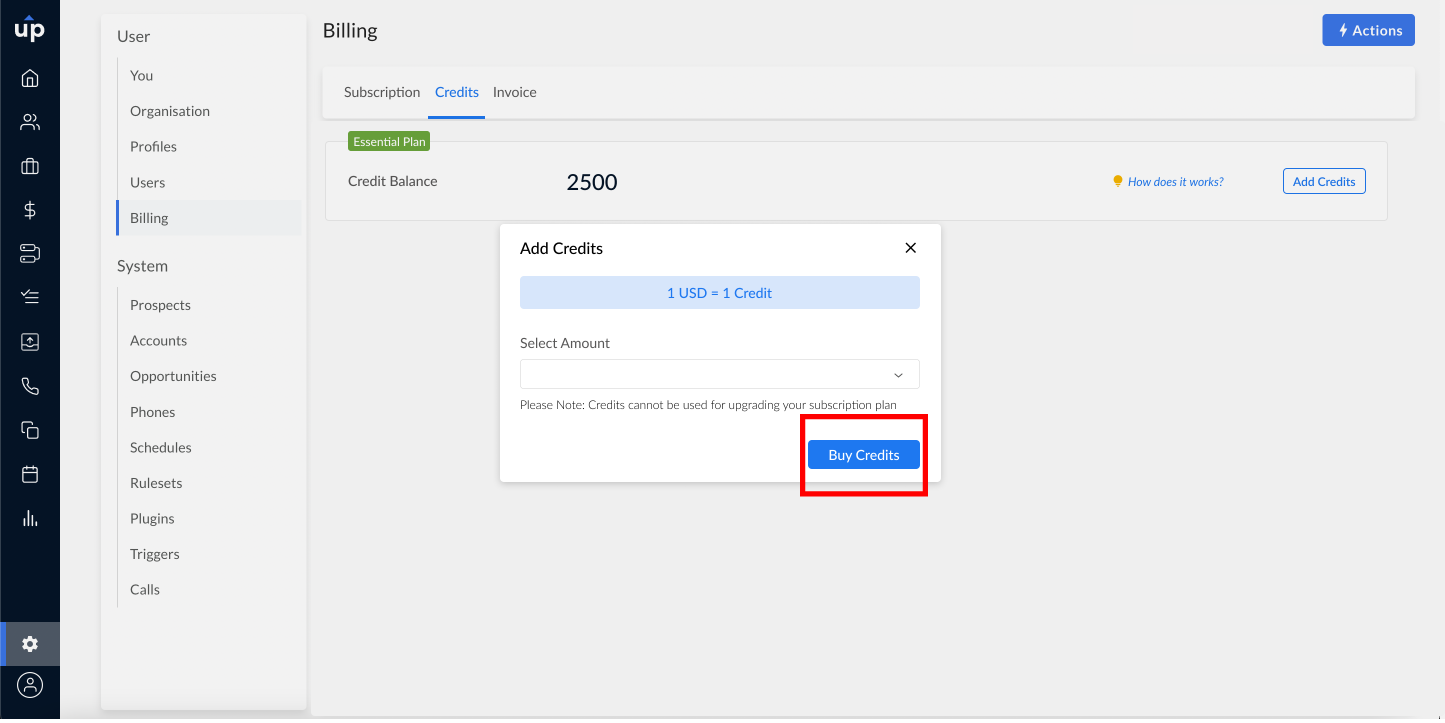 Proceed with entering your payment details and complete the purchase
You can view the invoice for your purchased Dialer Credits under Invoice.
What is the pricing to make calls and purchase numbers?
For details on the pricing, you can either refer to Twilio or get the details listed here:
Related Articles