Now keep your prospects engaged by sending personalized WhatsApp messages instantly through Upscale. Continue personalizing conversations by including WhatsApp messages as a task in your sequences.
Steps to Creating WhatsApp Task
Under Task
Go to Tasks > Create
Select the prospect
Select WhatsApp Message under the Task drop-down
Assign Priority, Owner, Due Date & Time, and Notes (if any)
Click on Create
Enter your message and click on Add to create the task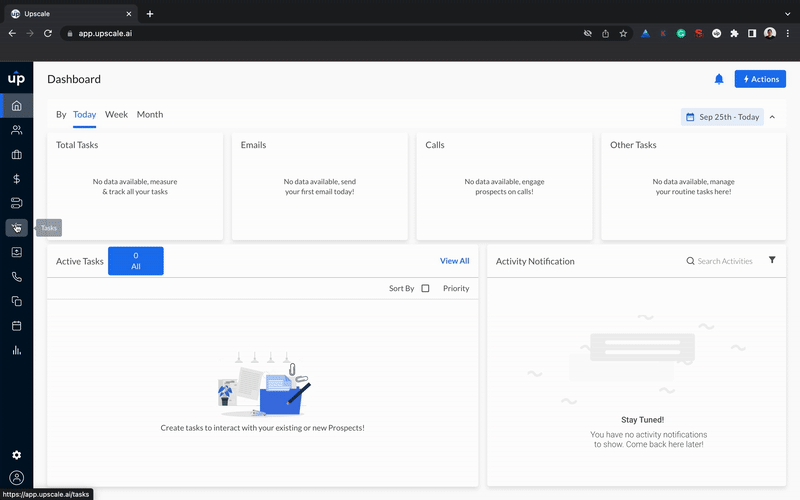 Under Sequences
Go to Sequences
You can either Create Sequence or Add Step to an existing sequence.
If you click on Add Step, then continue with the above steps
Click on Add to create the WhatsApp task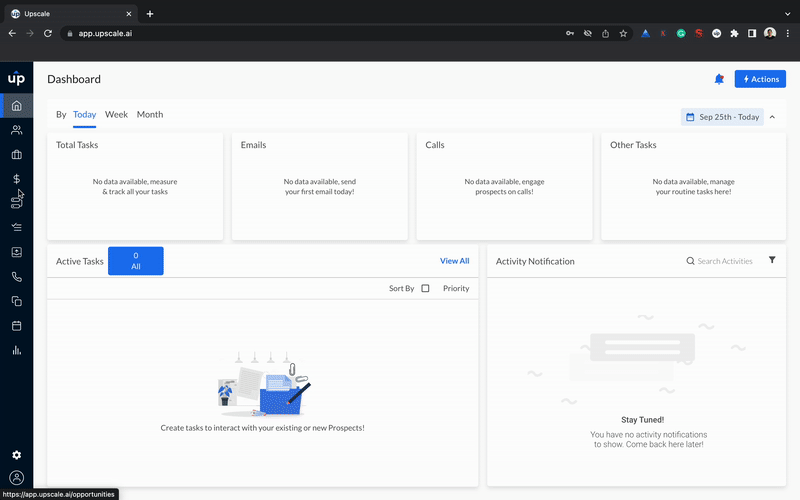 Steps to Executing WhatsApp Task
Once the WhatsApp task is created, to complete the task, you need to Redirect to WhatsApp to send the message. Once the message is sent, you can Mark As Done.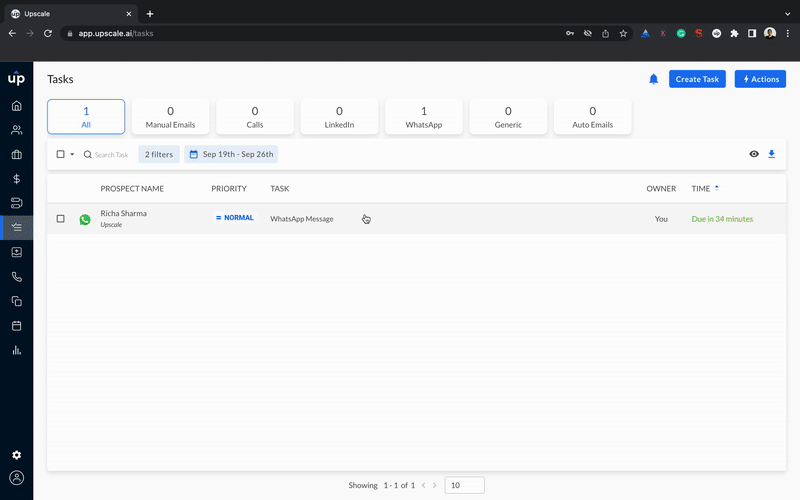 Note: You need to have a valid WhatsApp number of the prospect to complete the task.
Related Articles