Upscale considers all throttles (the limit on active prospects with a sequence) when scheduling emails to set immediate deliveries.
If your emails are not delivered as scheduled, here's what you can do:
Go to Outbox > Scheduled
You can find the reason for the delay by hovering over the delayed email icon.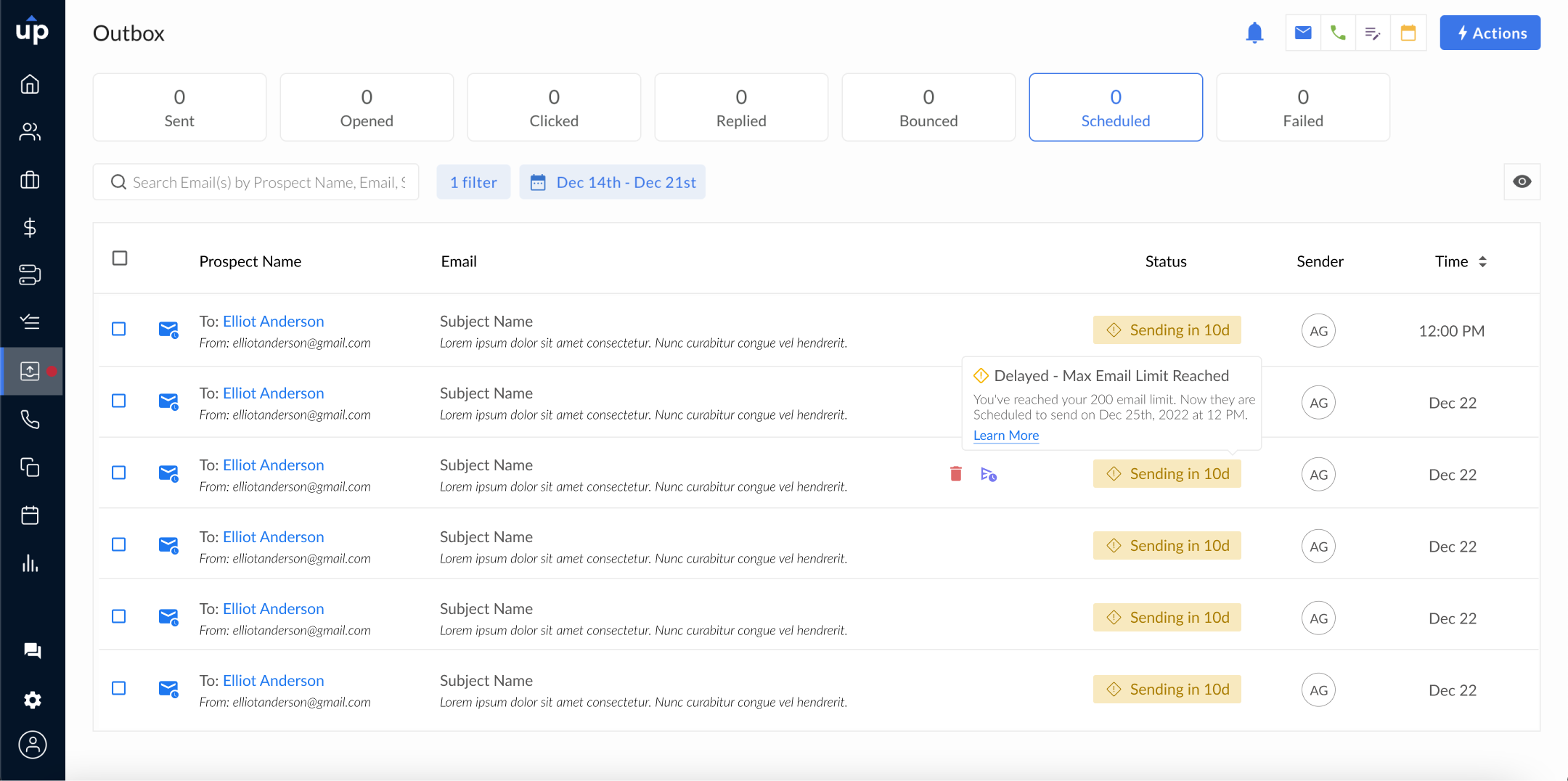 The most common reason for delayed email deliveries is that you have reached your daily mailbox limit. In this case, here's how we schedule the emails:
Sequence-based Emails: They will be delivered on the next available time slot in the sequence schedule.
Individual Emails: They will be rescheduled to the next day, midnight.
Related Articles