Recording inbound and outbound calls can provide insights and improve the overall performance of your strategy.
Steps to listen to call recordings on Upscale
Go to Calls.
You'll find all the logged calls and their recordings here.
To listen to a call recording, click on the play button.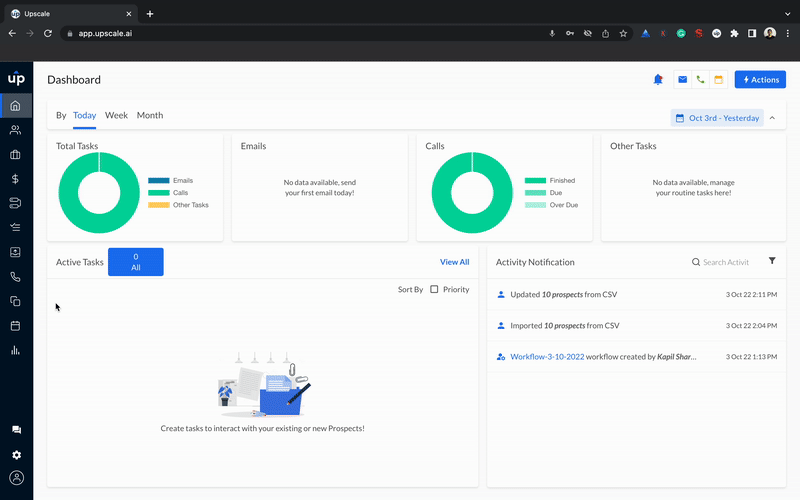 Note: You can filter based on Disposition to listen to specific recordings.
Related Articles