While working on a sequence with multiple prospects, there might come a time when you want to pause or resume some particular prospects. Here's how you can do it:
Go to the Sequence.
Go to the Prospects section.
Click on the ellipsis on the right-hand corner of the prospect you want to pause.
Now, select the Pause option from the dropdown.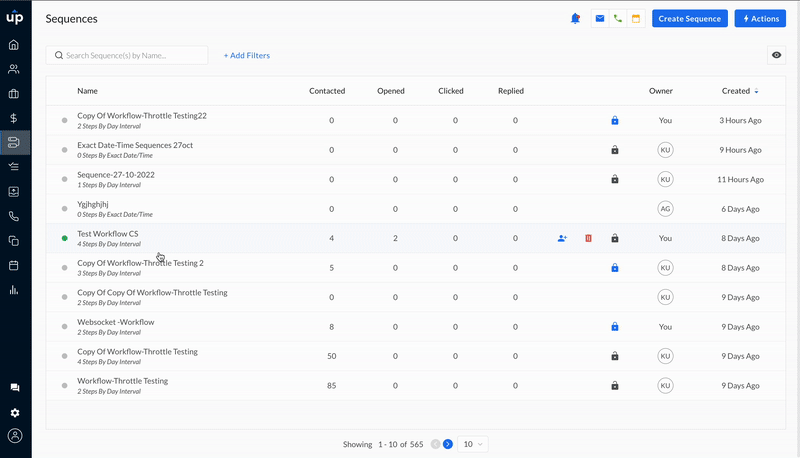 To resume the prospect in the sequence, click on the paused prospect's ellipsis and select Resume button.
To pause more than one prospect.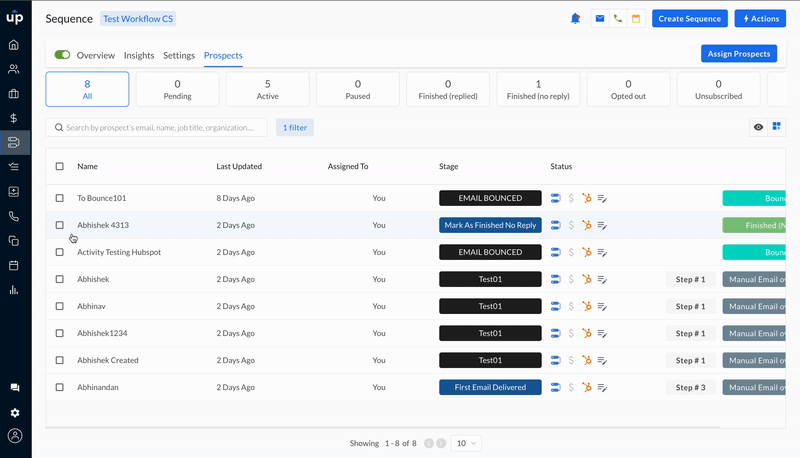 Select the checkboxes of the prospects you want to pause.
Click on the ellipsis that appears in the section above all prospects.
Select the Pause option.
It is this simple to manage your prospects using Upscale!
Related Articles