An unsubscribe link allows your recipients to opt out of receiving emails you send. It is usually found in the email footer and leads to the unsubscribe page.
While the primary purpose of an email unsubscribe message is to confirm that your subscriber will no longer receive any emails, you are missing out if you only use it for this purpose.
How do you edit your unsubscribe message?
Go to Settings > You > Mailboxes
Select your email ID > Advanced > Unsubscribe Message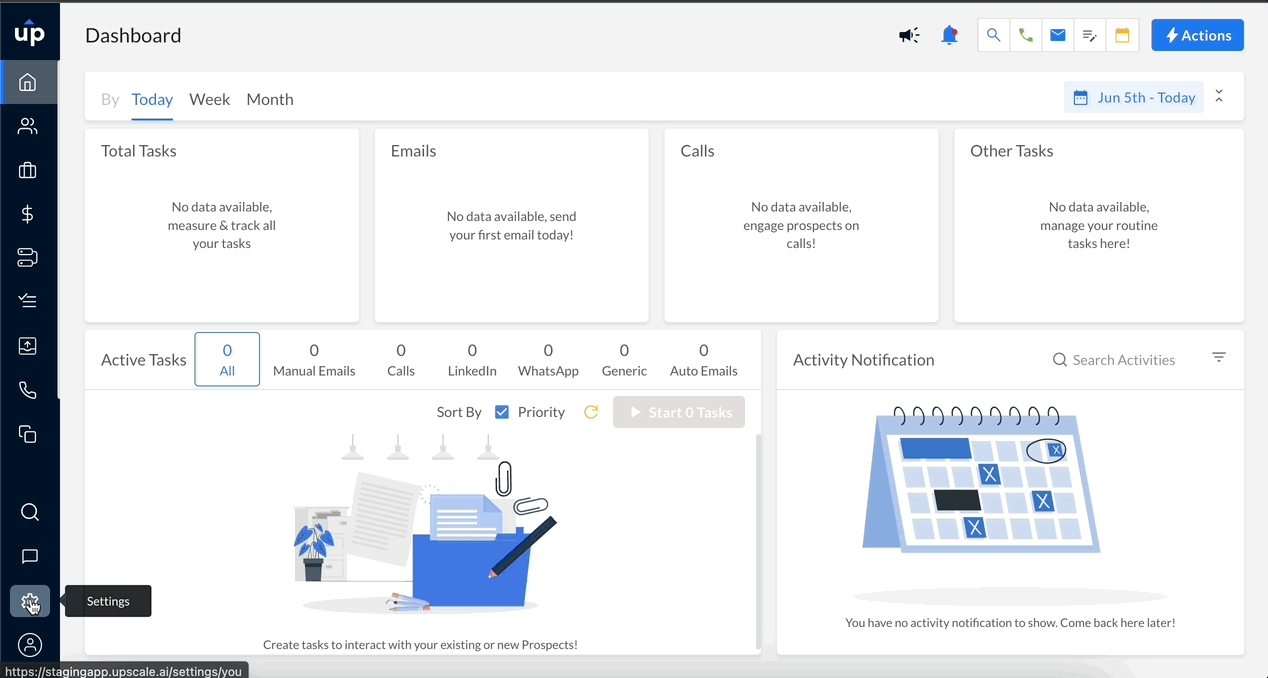 Note: The unsubscribe link is mandatory since it allows subscribers to opt-out of receiving emails. You can edit the message but ensure only the text is edited and not the link.
You can customize the Unsubscribe & confirmation message
Pro Tip: An effective confirmation message can offer insights, make unsubscribers change their mind, or take the relationship to another level.
Do I need to include an unsubscribe link in all my cold emails?
Yes, and no.
Your cold emails don't necessarily need an unsubscribe link, but sending emails without it can do more harm than gain. How?
Law and regulation compliance
The CAN-SPAM Act of the U.S. states that all recipients of commercial messages should easily opt out of receiving them. All types of emails are included within commercial emails, from marketing emails to cold emails - all are included.
It is also mandatory to proactively remove/delete data of the contacts within 10 days of requesting to opt-out. Trying to override them can lead to legal actions, including fines of as much as $46,517 per email.
As per the CAN-SPAM ACT,
While letting your prospects know why you're reaching out and where you sourced their data, the GDPR law of the EU requires you to allow them to opt out of any communication. Non-compliance with the GDPR can lead to penalties of up to 20 million euros or 4% of your company's global revenue.
Impact on Email Deliverability
Removing the opt-out option from cold emails negatively impacts your email deliverability.
For example, one of your cold emails reaches the wrong person because of bad data. If the recipient has no way to opt-out or unsubscribe, they'll have no choice but report your email as spam. If this happens with multiple prospects, the email deliverability will get affected.
Low email deliverability can even lead to the suspension of your email account by email service providers (ESPs). But the unsubscribe option in cold emails can avoid unwanted spam reports.
Unsubscribed emails are not always a result of poor messaging. Sometimes prospects unsubscribe because they have no intent to buy. This allows you to focus on high-intent prospects.
Related Articles