To change the status of prospects in a sequence, you can follow these simple steps:
Go to the Sequence.
Go to the Prospects section.
Click on the ellipsis right-hand corner of the prospect you want to mark as replied or finished.
Select Mark as Finished if no reply was received or select Mark as Replied option from the dropdown if you got a response.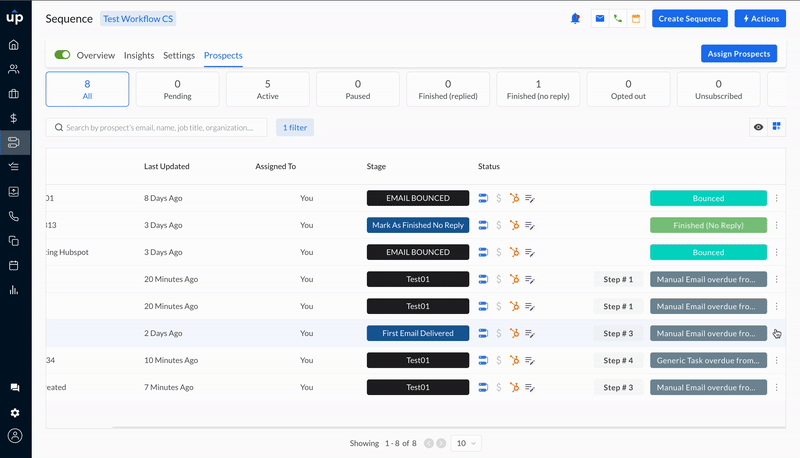 If you receive a reply from a marked as finished prospect later, you can click on the ellipsis on the right and select Mark as the replied option to update the status.
To mark more than one prospect as replied or finished

Select the checkboxes of the prospects you want to mark.
Click on the ellipsis that appears in the section above all prospects.
Select the Finished (No reply) or Finished (Replied) option.
Related Articles