Tasks are the daily to-dos or activities involved in your sales prospecting. With a multi-channel strategy, you can execute tasks expected to lead to conversations.
To view and manage your tasks:
Go to Tasks
By default, you will see All Tasks
You can filter Due, Upcoming, Completed, Skipped, and Paused tasks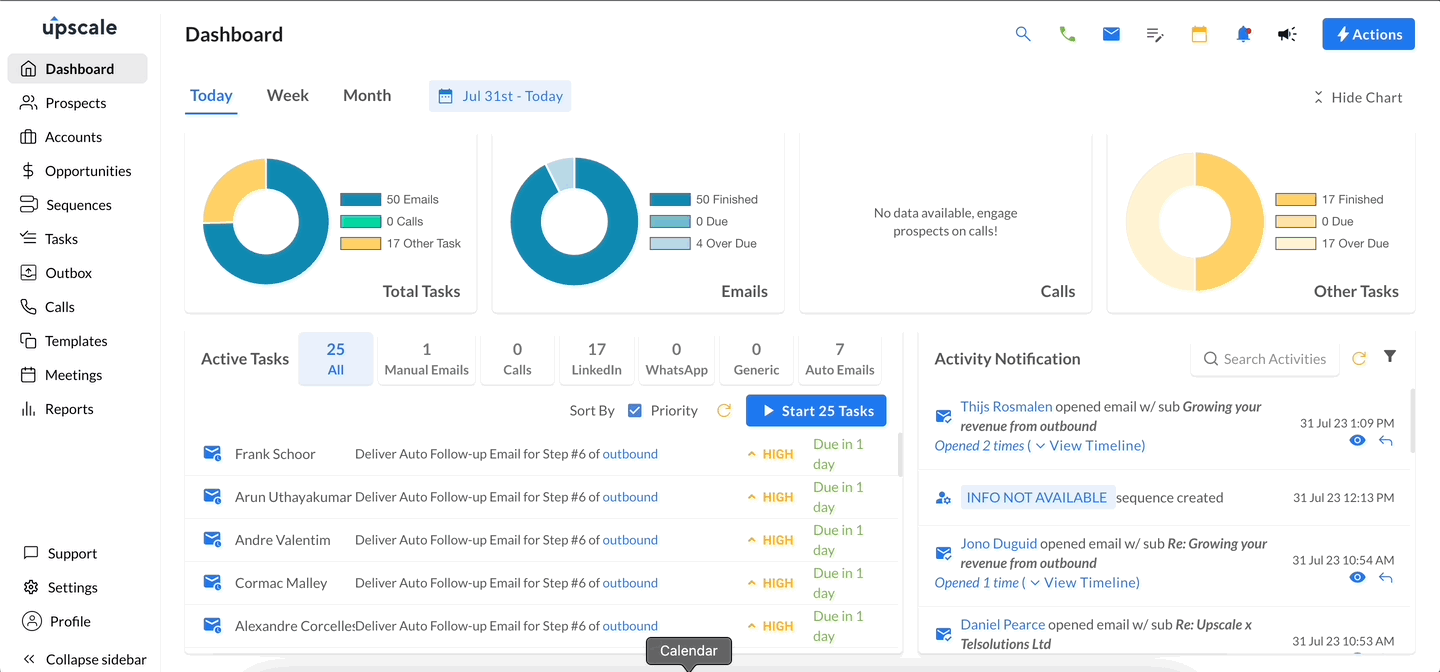 You can also view your total number of tasks during the entire prospecting processs under All, Due, and Upcoming Tasks.
Related Articles