Calling prospects is easier than ever! If you have a phone number, here's how you can call a prospect.
Click on the Phone Call icon on the top right.
Either enter the name of the prospect or dial the number.
Click on Call.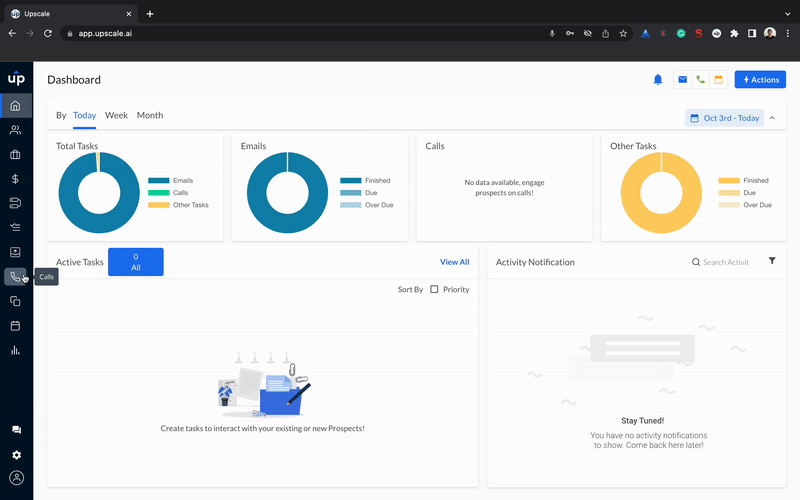 Note: To view the call in the Calls activity, you need to log it.
Related Articles